The Thomas Telford Corpach Marina project has been in development for more than three years and is working through the funding process at the present time.  The layout below shows a fully sheltered, all-weather 40 berth marina and public slipway with a car-park for marina users. The design of the project also includes the rejuvenation of the existing Scottish Canal buildings which will create new offices for Scottish Canal staff; a new reception and cafe/shop; new public toilets and showers.
The image below shows the marina in situ on Loch Linnhe and the access to it from the car-park. The renovations to the existing Scottish Canal buildings are shown in the image too, and then in more detail on the image below the marina.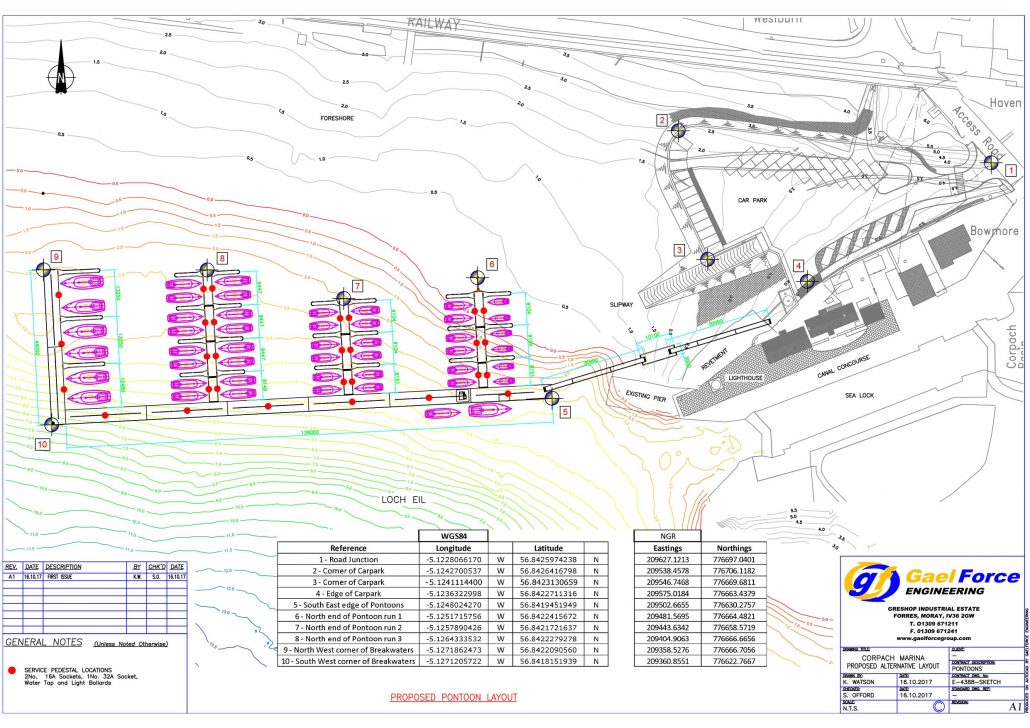 The proposed marina layout with public slipway, carpark and renovations around the Scottish Canals buildings.
The two vessel icons on the outside of the breakwater show the location of the fuelling point and pump-out station. You can click on the image above to view a larger version.
This marina layout shows berths for up to 40 keeled yachts plus a handful of small day boats which can float in very shallow water. The breakwaters will have stainless steel handrails along the middle of the 4m widths with regular lighting, power and freshwater points along their lengths. The larger of the two breakwaters shows two yachts where the re-fuelling and sewage pump-out station will be located.
The gangway has been designed with accessibility in mind and conforms to a maximum gradient of 12:1 for non-restricted access.
The 40m concrete slipway will provide sheltered access into the water during 97% of the time – extreme Spring Tides will cause the slipway to dry out 30 mins either side of LWMS.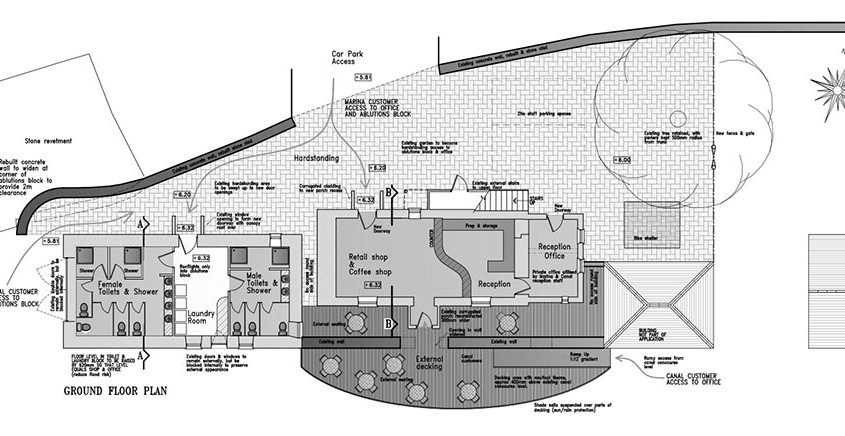 The proposed alterations to the existing Scottish Canals buildings at the sea-lock